Studying law is gradually becoming a very popular option among 12th pass outs. But still, the chances are that your decision to do law or even just a faint inclination towards law will be met by a string of questions. Studying for a law degree goes beyond preparing for a legal career; it encourages exploration of the dynamic between individuals and the state.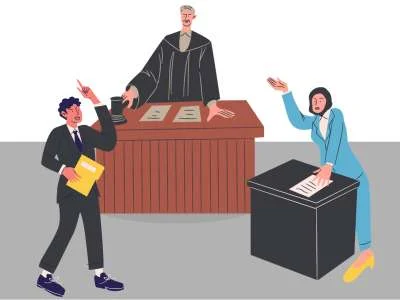 CLAT Next is at the forefront of research and coaching in India, guiding CLAT/LAW entrance exam aspirants with an integrated approach. With over fifteen years of expertise, it stands out as the country's most specialized institution, known for its high standards and top success rate in the CLAT/Law Entrance Exam.
CLAT Next TUTORIALS has evolved into a unique community where educators and students join forces in pursuit of excellence. Fueled by passion, it adapts like a dynamic river, constantly renewing its commitment to reaching the ultimate goal.
Flexible and highly Adaptive Learning System
Building a strong Student- Teacher bond which is individual specific
Student Centric Approach
Round the Clock Expert Support & Guidance
Continuous Research & Innovation
Integrating Information Technology Solutions to enhance learning capacity & optimising efforts
Evolving our material constantly to keep ahead
Evaluations based upon strict CLAT/AILET patterns to give a clear picture of a student's capacity
Provide constant motivation and mentorship to build upon the weak points and work towards strengths
| | |
| --- | --- |
| Exam Name | Common Law Admission Test (CLAT) |
| Level | Undergraduate (CLAT UG) |
| Conducting Body | Consortium of National Law Universities |
| Eligibility | 10+2 or equivalent with 45% in qualifying examination |
| Exam Mode | Offline (Pen and Paper) |
| Subjects Tested | English, Current Affairs, Logical Reasoning, Legal Reasoning, and Quantitative Techniques |
| Exam Duration | 2 hours |
| Marking Scheme | +1 for Correct Answer, -0.25 for Incorrect Answer |
| Total Marks | 120 |
| Exam Date | CLAT 2024 will be conducted on December 3, 2023 |
| Application Process | Online application through the official CLAT website |
| Admissions Offered | Integrated LLB (5-year program) |
| Official Website | CLAT Official Website |
CLAT NEXT is the ultimate destination exclusively designed to prepare students for various law entrance exams all across India. We pride ourselves on four key pillars: excellence, quality education, professionalism, and unwavering integrity. These principles consistently produce some of the brightest legal minds in the country. Our exceptional faculty, comprehensive exam research, and in-depth analysis of successful students' study patterns contribute to our ongoing success.
In today's India, a career in law is highly esteemed and sought-after, providing not only prestige but also immediate career stability right after completing the 10+2 level, similar to fields like medicine and engineering. The image of a lawyer has evolved significantly, with today's legal professionals earning respect, being well-prepared, and receiving substantial compensation. Their influence extends beyond the courtroom to corporate settings and international organizations. At the core of our mission is guiding students towards the Bar and, ultimately, the Bench.
Our meticulously curated program, crafted by a team of experts, aims to nurture a sharp legal mind and excel in prestigious law exams. We instill the belief that conquering these exams is entirely feasible, encouraging students not to be discouraged by unnecessary hype. What's crucial is consistent effort and a focused, goal-oriented approach. Under the expert guidance of our Law Director, Miss Roshani Singh—a consistent topper in LL.B. and ranked first in LL.M. entrance—we emphasize that achieving top ranks doesn't require exhaustive 15-20 hour study days but rather smart, strategic learning. Her successful mentorship, combined with our student-friendly program, has realized the dreams of countless law aspirants.
From 2015 to 2023, CLAT NEXT proudly supported approximately 2000 students for various law exams, achieving an unprecedented success rate of around 95%, securing admissions in esteemed law colleges nationwide. What sets CLAT NEXT apart is its reputation as the best coaching institute for CLAT, AILET, and other law entrance exams in India, providing a comprehensive and unparalleled learning experience for aspiring legal professionals.